Dental Facts in Allen, TX: Things You Need to Know about Dentures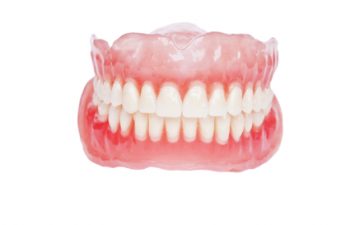 Dentures are known to be the conventional way of replacing either multiple or entire missing teeth. Due to the latest dental innovations, dentures are now improved to look more natural and durable for a better restoration result. Missing teeth are still prevalent despite the improvement of dental services due to factors like gum disease, poor hygiene, or injuries.
Partial dentures can serve as a replacement for multiple teeth while full dentures can replace an entire row of teeth at either top or bottom part of the jaw. They are made up of a gum-colored base and pontics (fake teeth) for a natural-looking replacement. For partial dentures, it usually requires the support of adjacent healthy teeth which would serve as the anchor for its stability. Full dentures are either shaped to cover the roof of the mouth for the top restoration while the bottom denture is shaped like a horseshoe to make way for the tongue.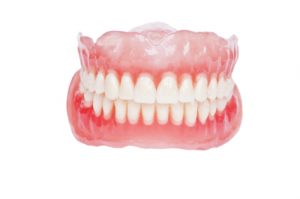 At Allen Dentistry, we offer both partial and full dentures to cater to the patient's need for better restoration. We understand both the risks and benefits of missing teeth as well as its replacement; our dental office offers a solution that is ideal for any of our patients.
Facts You Need to Know about Dentures
It usually requires multiple dental appointments for the custom-creation of adequately fitted dentures. Impressions are taken to make sure that correct measurements are given to the lab technician who will create the dentures. Once it is ready, the dentist would let the patient fit the dentures, and if there are some irregularities, adjustments are performed.

Dentures are not for life, though they can last for many years with proper care and hygiene. Replacements are required since it can still wear down due to its use.

Because of missing teeth the jawbone constantly changes, it is necessary to replace the dentures periodically for a better fit.

People who have dentures are still required to visit the dentist once a year.

It ensures the proper functionality or fitting of the appliance as well as the overall health of any remaining teeth and oral structures.

With properly fitted dentures, patients can eat most of the foods they want contrary to the common understanding of most people.

Dentures can make people look younger by offering a solution in preserving the bone and facial structure which is usually the effect of missing teeth.
Restore your teeth to enjoy a natural-looking, durable, and younger looking smile with dentures for better overall health and wellness!
Aim for a better and brighter smile with Dentures in Allen, TX! Book your appointment with us at Allen Dentistry. We are located at 551 W. McDermott Dr. Allen TX 75013.