Allen Dentistry is a place that your entire family can feel at ease. Dr. Nylander is a skilled pediatric dentist who believes in making dental care fun and rewarding for kids. By making sure our youngest patients have a positive experience, we can help them retain healthy and beautiful smiles as they grow.
We serve children with a full menu of dental services that allow us to do our part in protecting thier smile, including routine dental cleanings, dental sealants and custom athletic mouthguards. Since children's teeth are often more susceptible to decay, we focus on helping them understand the importance of proper brushing and flossing. We also educate them on the eating habits that could damage their smile. If your child does experience a dental problem or tooth injury, you can trust that Dr. Nylander will respond with prompt, thorough care using conservative methods to protect the function and aesthetics of their smile.
We Love Children!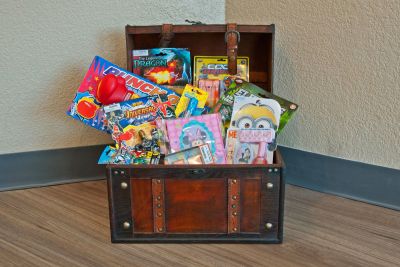 We understand that the dentist can be a source of anxiety or fear for children. Therefore, we work hard to make sure your child feels safe and relaxed while they are here. Patients of all ages love our warm, welcoming office environment. We have amenities designed to entertain and comfort the youngest members of your family, from flatscreen TVs featuring kid-friendly movies to special toys and prizes to reward their visit. Best of all, your child will be surrounded by a team of friendly and caring dental professionals who use a gentle, non-intimidating approach when treating smiles.
For children who need it, we also offer nitrous oxide or "laughing gas" so that they can relax during their procedure. This form of mild sedation is effective and very safe for kids.
To learn more about our reputation for excellence in pediatric dental care, please contact us today. We encourage parents to bring their children for an office tour or to chat with Dr. Nylander prior to their appointment if it helps to reduce their anxiety. The opportunity to care for growing smiles is something we deeply value at Allen Dentistry.