Qualified Cosmetic Dentistry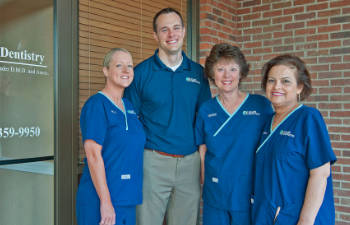 Your smile is one of your most personal features, and a beautiful smile can be a valuable asset in both your personal and professional life. Since few people were born with a perfect smile, most people rely on the advancements of cosmetic dentistry to achieve one. However, it is essential that you do not choose just any dentist in your immediate area to care for your smile. It is essential that you find a qualified cosmetic dentist that you can trust. Dr. Justin Nylander of Allen Dentistry is the name that you can trust for the highest standard in cosmetic dentistry. Dr. Nylander and his entire staff are committed to providing exceptional services to patients of all ages.
At Allen Dentistry, we provide the following cosmetic dental treatments:
White Fillings
Porcelain Veneers
Teeth Whitening
Dental Bridges
Dental Bonding
Cosmetic Crowns
Dental Implants
Dentures
It is unfortunate, but many adults feel that if they were not able to have certain dental issues addressed as an adolescent then they have missed their opportunity. However, nothing is farther from the truth. At Allen Dentistry, we want to help all our patients achieve a smile that they feel confident in and are proud to show off. Cosmetic dental treatments are beneficial for the following improvements:
Lifting stains and discoloration
Repair broken, chipped, cracked, or decayed teeth
Fill in unattractive gaps in the teeth
Improve or correct teeth misalignment
Replace missing teeth
Replace old, unattractive dental treatments
Change the shape and size of certain teeth
If you are unhappy with appearance of your smile, contact Allen Dentistry to schedule an appointment with Dr. Justin Nylander here in Allen, Texas.
Posted on behalf of Allen Dentistry