The Causes of Dental Anxiety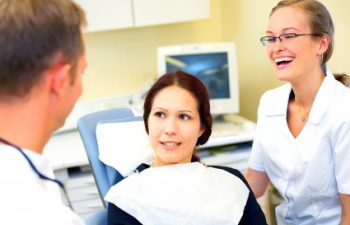 Many people from around the world are suffering from dental anxiety. A certain study even revealed that dental appointments could cause more anxiety to a person than the fear of creepy-crawlies. Unfortunately, this supposed normal response tends to make people avoid scheduling dental appointments. As a result, they cannot get the right care and attention necessary to keep all the oral structures in shape. Without proper oral care, the patient's risk of developing serious oral complications increases. What's more, they also become susceptible to general health issues like cancer, diabetes, heart disease, and more.
By observing proper oral hygiene and scheduling routine appointments without fail, patients are more likely to avoid these top three factors that make dental visits frightening:
Sharp dental instruments
Some patients are worried that the dental drill may slip and cause intense pain. The said apparatus is the cause of most cases of dental fear. But nowadays, there are new and improved instruments ready to help patients have a more pleasant experience. 
Fear of the unknown
How much will the procedure cost? Will the dentist judge a patient about their poor oral care? How to make the process less painful? All these questions and more may flood the mind of a person in need of dental care. At the same time, the same uncertainties can cause them to back away from a proposed dental visit. They will continue to avoid seeing the dentist until their dental concern becomes too unbearable. The result? It may already be too late to save their teeth from extractions.
Noises from a dental drill and suction tube
It would be impossible for a dentist to finish their work without making any noises. However, even the sound of a dental drill and the suction tube during a professional cleaning can make people feel scared. As a solution, masking the noise by using earplugs or listening to music is ideal.
Allen Dentistry makes dental visits feel more comfortable and relaxing despite the initial fear felt by a particular patient. The solution we propose is by considering the options offered under Sedation Dentistry. The said service aims to make patients feel more at ease during dental appointments for them to get the oral care they need and deserve. The options we offer are Oral Sedation and Nitrous Oxide.

To know more about our Sedation Dentistry in Allen, TX and the options offered under the said service, feel free to call or visit us at Allen Dentistry! We are located at 551 W. McDermott Dr. Allen, TX 75013.