'Tis the Season to Smile Brightly with Cosmetic Dentistry in Allen, TX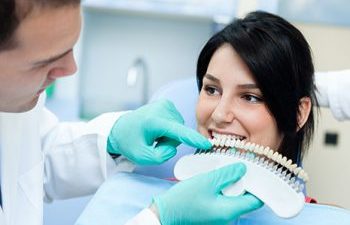 "Smile and the world will smile back at you." No one can ever underestimate the power of smiling. It can revive a person's bad morning, lighten a burdened heart, and inspire millions of individuals. Showing a glowing grin to someone is like sprinkling a handful of confetti for positivity, that is why we at Allen Dentistry; being aware of the essence of smiling; make it a goal to help people retain, enhance, and beautify their pearly whites.
Why Smile?
Again, there's no other way that you can undervalue the smile. A simple act of smiling can have multitudinous advantages, not just aesthetically but inwardly as well. Here's how your health can benefit:
Laughing, which often begins with solely a smile, stimulates one's immune system.

Increased life span is promoted every time you smile!

When you smile, you are throwing a fun party inside your brain, ditching stress away.

Smile. It's good for your heart – and blood pressure too!

Don't let mood swings break your relationship. Fight it with a smile. Believe it or not, it works.
A Perfect Smile Is Possible!
No one looks ugly when smiling – but, how about if you have chipped, discolored, or gapped teeth? This Christmas, dare to impress your family and friends with your new, bright smile. With the advances in dentistry today, beautifying the looks of your pearly whites are made even easier. In fact, you can quickly achieve a perfect smile in just one sitting. How? Let us at Allen Dentistry help you!
Here at Allen Dentistry, we can provide you with various cosmetic dentistry procedure. Our services include bridges, teeth whitening, porcelain veneers, and white fillings. If you are missing a tooth or two and want it restored before Christmas Eve comes, you may invest in our dental bridges. Our dentist utilizes state-of-the-art materials to make the restoration more natural-looking. Stained teeth are not at all pleasing to look at.
Discolorations make your smile appear dull and yellow. Thankfully, our practice can give everyone up to eight shades lighter teeth using Zoom! Teeth Whitening System. This whitening brand makes use of the highly concentrated gel and chairside lamp to effectively reveal the patient's dazzling, white smile in less than an hour.
Porcelain veneers, on the other hand, can correct numerous imperfections such as cracked, broken, spaced, crooked, and stained teeth. It is even considered as the most sought-after treatment that even celebrities are opting for it.
Lastly, our white fillings will surely grant you a white Christmas! The primary function of filling is to restore the fractured or decayed tooth by mimicking its real appearance.
What are you waiting for? Get ready to upgrade your smile now! Avail of our Cosmetic Dentistry services in Allen, TX. Book an appointment with us at Allen Dentistry. We are located at 551 W. McDermott Dr. Allen TX 75013.