Why You Should Always go to Your Dental Appointment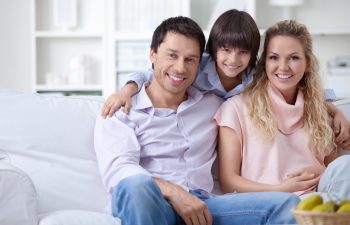 You have a full schedule. You look in the mirror and don't see anything wrong with your teeth. You do a good enough job on your own by flossing and brushing. The excuses to avoid the dentist are endless, but when you skip your six-month checkup appointment, you take risks for both your short-term and long-term oral health, leaving your teeth and gums vulnerable to decay and damage. That's why it's so important to attend this dental visit. Even if you follow a diligent home care routine, scheduling a regular dental appointment with a dental professional is still necessary.
While they may not seem like much, a routine checkup is essential for maintaining a healthy and functional smile. Otherwise, serious problems can arise and harm the health and appearance of your smile.
Everyone needs a dental exam every six months. Your dental checkup is an opportunity for your dentist in Allen, TX, to inspect your mouth for any signs of trouble. In many cases, you may not feel or recognize any unusual symptoms. And unlike some medical conditions, oral problems do not resolve themselves with time. They get worse. When you come to Allen Dentistry every six months, we can treat an issue while it's small before it has a chance to cause severe, even permanent, damage to your oral and overall health. We will carefully examine your teeth, gums, jaw, and oral tissues when you see us for your dental appointment. We will also refer to your most current x-rays to help to assess your oral health. The purpose of the exam is to evaluate your current oral health accurately and, if possible, identify problems developing in their earliest stages. 
Who doesn't like the feeling of a clean mouth? The dental cleaning you get at your checkup appointment is much more thorough than what you can accomplish on your own at home. It allows you to experience this pleasant sensation every six months. During your cleaning, Dr. Nylander or one of our expert hygienists will use a scaler (a small metal instrument with a blade-like end) to scrape off tartar above and below the gum line. Or they may use an ultrasonic vibrating device to shake loose plaque and tartar and then rinse it away with a stream of water. We will then polish your teeth with a lightly abrasive paste and finish up with flossing. The now-smooth tooth surfaces make it more difficult for plaque to accumulate before the next cleaning.
At Allen Dentistry, providing high-quality dental care for patients in the Allen area is at the center of everything we do. We can help to ensure you maintain a lifetime of healthy smiles. We proudly offer our services to Allen, TX, and surrounding areas. Contact us today to schedule your next routine dental appointment.